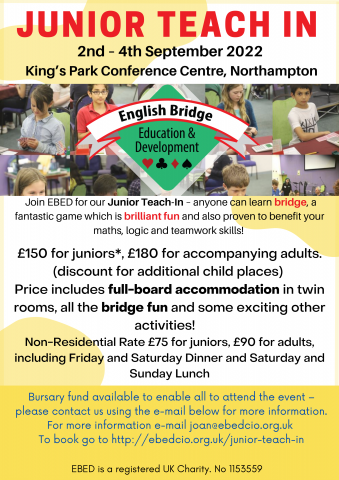 Our next Junior Bridge Camp will be 2nd to 4th September 2022. Join us for a fun packed weekend of learning and playing bridge and having fun.
Your kids and young people with accompanying adult. All welcome whether you are new to bridge or an expert already.
• Lots of tuition, practice, tournaments and prizes!
• Opportunities for everyone to join in with quizzes and leisure activities.
• Finish in good time to get home early on Sunday evening.