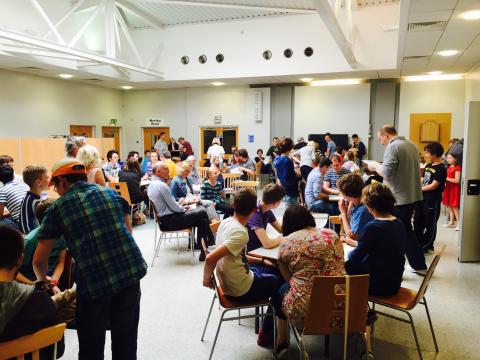 The Junior Teach-In is a great opportunity for youngsters to learn to play bridge, or for established junior players to develop their game further.
It will take place at Phasels Wood Scout Activity Centre, Hertfordshire from 31st August to 2nd September, and all standards of players are welcome. There are introductory lessons for those who are brand new to the game, as well as teaching from some of the top tutors in the country, including England squad leaders, for more experienced players.
There are fantastic competitions too, with the main prize being the Arnott Davidson Trophy and the weekend will also include a chance to enter EBED's Autumn Simultaneous Pairs and compare your play with adult bridge players across the country.
Above all it is a fun, social weekend, and is great value. Accommodation, all meals, activities at the centre and all the bridge fun is included in the price! For more information and for how to book, please see the event webpage.