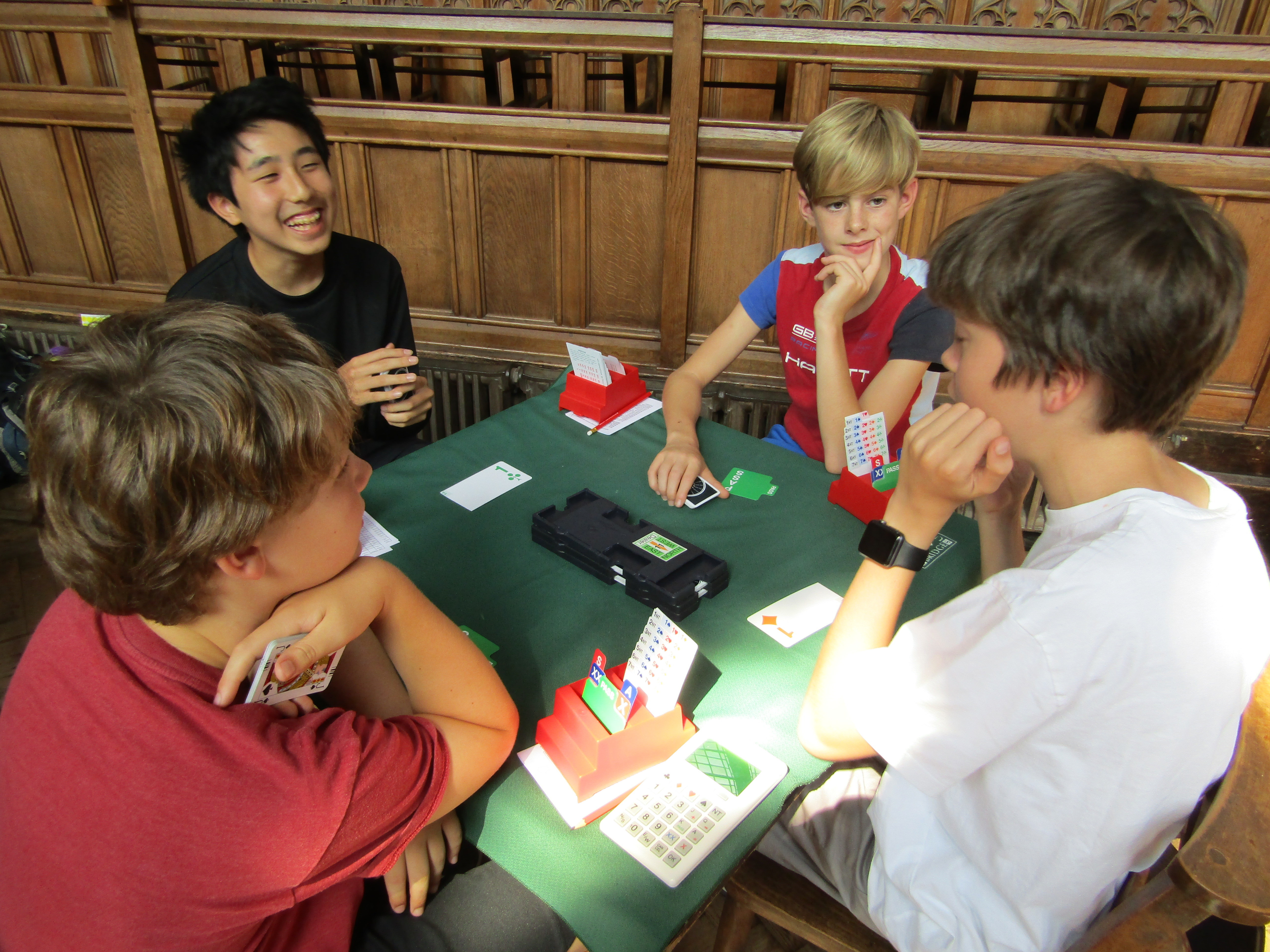 31st August - 2nd September 2018
Phasels Wood Activity Centre, Kings Langley
Includes Try Bridge day on Saturday 1st September, with option to join us again on the Sunday when you've enjoyed your first day!
EBED's fantastic annual youth event is changing in 2018, with a new venue and some other brand new features

New for 2018:
A fantastic new location, in picturesque woodland but with great transport links
More focus on competition, with smaller competitions throughout the day counting to an overall prize
A chance to be included in EBED's Autumn Sim Pairs, to compare with bridge players across the country
A range of other activities to go alongside the bridge

What will be the same:
Great chance to meet other young bridge players
All levels of player will be catered for, from absolute beginner to junior international
High quality tuition from some of the best teachers from around the country
Meals and refreshments all included

The whole weekend costs just £110 per junior, including accommodation, all meals and of course all the bridge fun!
Join us to Try Bridge for the first time on Saturday 1st September for £50, including meals, bridge tuition and a chance to try one of the many other activities Phasels Wood has to offer. Contact David Emerson at david@ebedcio.org.uk to book a place for the Try Bridge day.
Accompanying adults can book to camp onsite.
To book, please download and complete the application form and permission form (one permission form for each junior) and send them to david@ebedcio.org.uk or by post to David Emerson, EBED, Broadfields, Bicester Road, Aylesbury, Bucks, HP19 8AZ.
Booking Forms